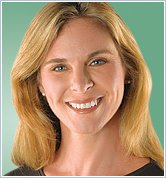 Monta Briant
Monta Briant first discovered baby sign language when she was expecting her first child. She began signing with her daughter, Sirena, when she was 6 months old, and was so impressed with the results that she felt compelled to share what her family had learned with other parents and caregivers of young children.
Monta offers classes, workshops, and storytimes throughout San Diego County. Her
Baby Sign Language Basics
series of products includes everything parents need for signing success, including several books, an instructional DVD, flash cards, and the
Songs for Little Hands Music CD
and
Activity Guide.
Website:
www.BabySignLanguage.net
Paperbacks
Paperback

Regular Price

$18.95

HayHouse.com.au

$13.27

(save 29.97%)

Paperback

Regular Price

$12.95

HayHouse.com.au

$9.07

(save 29.96%)