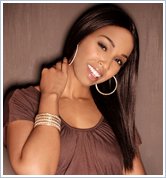 JJ Smith
J. J. Smith is the author of the #1 best- seller Lose Weight Without Dieting or Working Out! She is a nutritionist and certified weight-loss expert and inspirational speaker. Since reclaiming her health, losing weight, and discovering a 'second youth' in her forties, JJ Smith has become the voice of inspiration to those who want to lose weight, be healthy and get their sexy back! JJ Smith provides lifestyle solutions for losing weight, getting healthy, looking younger and improving your love life!
JJ has dedicated her life to the field of healthy eating and living. JJ's passion is to educate others and share with them the natural remedies to stay slim, restore health and look and feel younger. JJ has studied many philosophies of natural healing and learned from some of the great teachers of our time. After studying and applying knowledge about how to heal the body and lose weight, JJ went on to receive several certifications – one as a certified nutritionist and another as a certified weight-management expert. JJ received her certification as Nutritionist from the Inter- national Institute of Holistic Healing. JJ received her certification as a Weight-Management Specialist from the National Exercise and Sports Trainers Association (NESTA). She is also a member of the American Nutrition Association (ANA).
JJ was the youngest African American to receive a Vice President position at a Fortune 500 company. Her hobbies include reading, writing and deejaying.