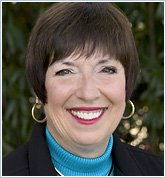 Carol Ritberger, Ph.D.
Carol Ritberger, Ph.D., is a medical intuitive, author and teacher. She helps people understand how personality and emotional, psychological and spiritual energy can lie at the root of illness, disease and life crises. Carol can literally see the human aura to identify where there are energy blockages that prevent the body for functioning properly, this capability, the result of a near-death experience in 1981.
She has devoted more than twenty-five years to researching how stress and emotions contribute to the formation of disease in the body. As an international speaker, she conducts workshops that focus on the understanding of the human energy system, body/mind health, stress management and personality typology. Her education includes behavioral psychology and body/mind sciences and she holds a doctorate in religious philosophy.
She is the co-founder and executive director of The Ritberger Institute for Esoteric Studies, which provides personal development classes and programs. Her writings and teachings are instrumental in assisting students in discovering their divine purpose, improving the quality of their lives, and helping them learn how to create the life, the relationships and the health they seek.
Carol's work has been featured in Good Housekeeping, Yoga Journal, Women's World and New Age Journal. She has appeared on television programs such as EXTRA, Healthy Living and New Attitudes as well as many national radio programs.
She believes that laughter is one of our greatest healers. Were it not for her consuming interests in the mind, spirit and body, she would be performing nightly as a stand-up comic.